All shop options are controlled exclusively in Theme Options - WooCommerce.
Header Cart Icon
Adds a cart icon in the header. On click, shows a quick cart view on the right sidebar: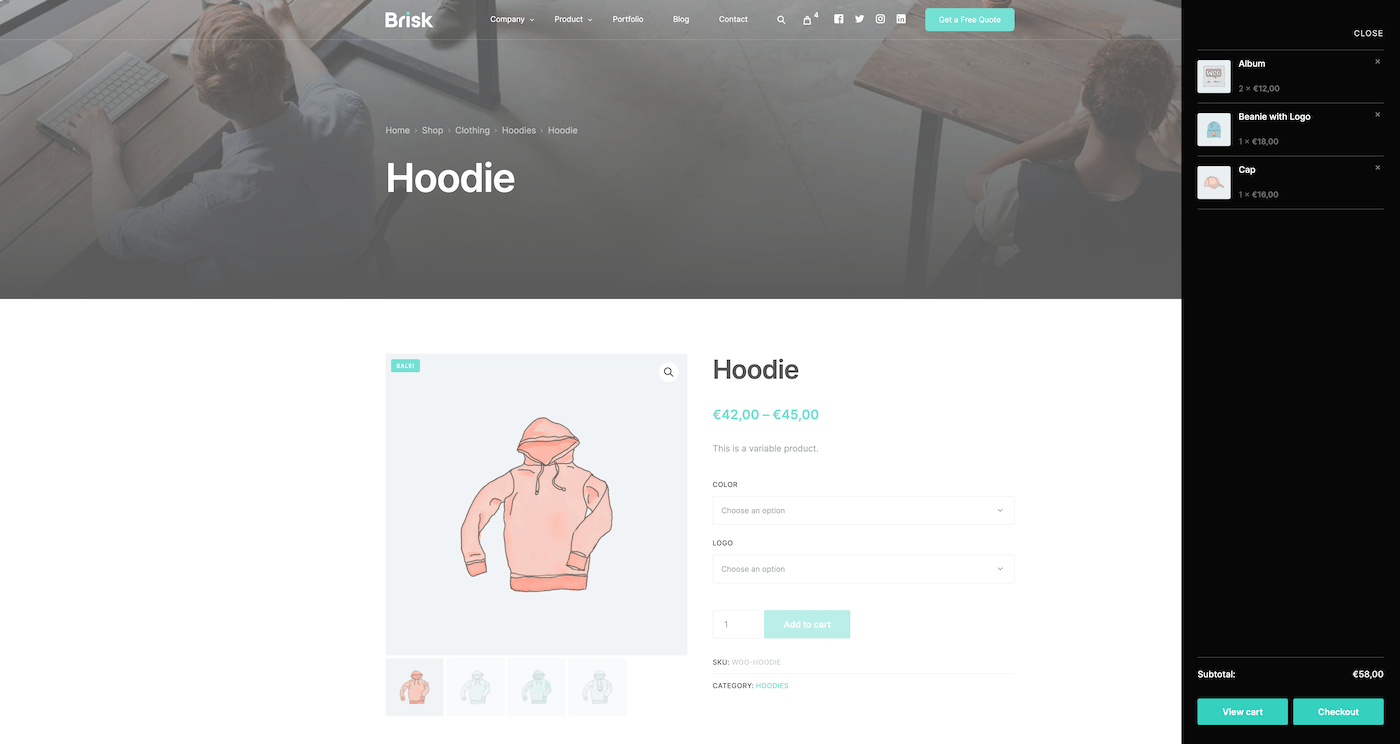 Vertical Padding
Set the top/bottom spacing for all WooCommerce pages.
Grid Columns
Set the number of columns for the shop page grid.
Items on Page
Set the number of visible items on a page. If number of products exceeds this value, pagination will be used.
Page & Product Sidebar
Set the sidebar options for shop page and product page. Different sidebars can be used for each page.