The easiest way to import our demo content is to use the Demo Content Importer. The Demo Content Importer provides you with all of the pages and posts, widgets, theme options, assigned pages, products (if WooCommerce plugin is active), and more.
Using this import feature is recommended for fresh installs. The automatic import will NOT replace existing content but it will merge your actual content with demo content. We always recommend running it on a fresh WordPress installation and no extra plugins active.
Run Demo Import
go to Theme Options - Demo Import
select you demo and click import
some demos will require you install/update additional plugins
choose the type of content you want to import and Run Demo Import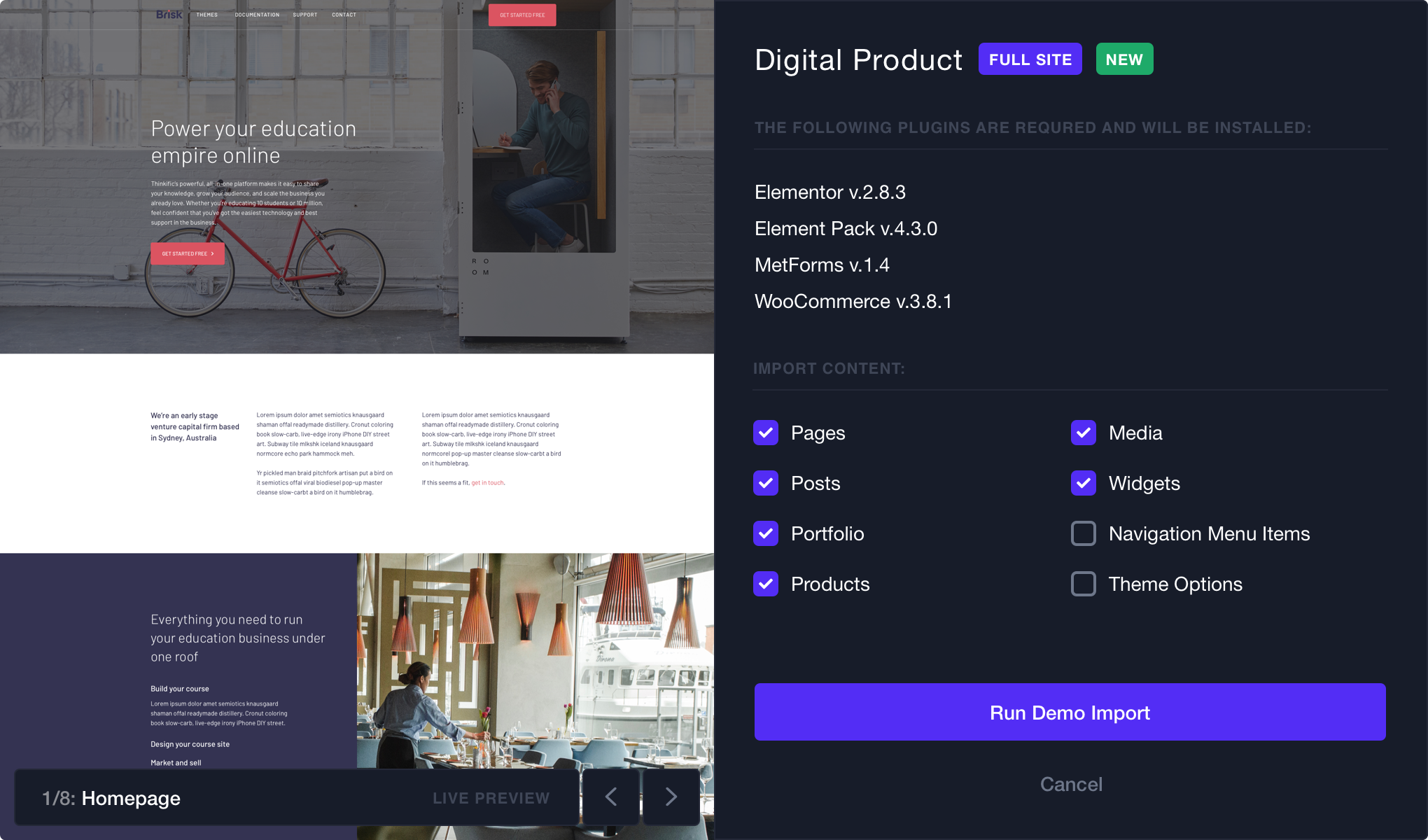 Demo Images
Imported images come from different sources (Unsplash, Pexels, Shutterstock, etc.). While some of them are free to use, others require you purchase your own license in order to use them commercially.